Audi's top-of-the-range SUV was spotted testing in Finland ahead of next year's launch.
The not-a-coupe Q8 made its debut as a concept earlier this month in Detroit, but spy shots have shown Audi is already hard at work preparing the production model. Case in point, this fresh batch of images shows a prototype featuring what seems to be the final body while undergoing a round of testing in Lapland together with the regular Q7. Seeing the two holding hands while ice skating reveals the new flagship SUV from Ingolstadt is going to be a tad lower and possibly wider than its more conventional counterpart.
While the roofline will indeed be slightly more sloped towards the rear compared to the Q7, it still won't give the production-ready Q8 the "coupe-like roofline" and "emotional lines of a coupe" as described by Audi in the press release issued for the concept. Speaking of which, it's pretty obvious the road-going model will not look as exciting as the car shown at NAIAS, but that's hardly surprising taking into account concepts in general are much nicer than the production models.
Once the swirly camo will come off, the Q8 will probably look a lot like in this speculative render: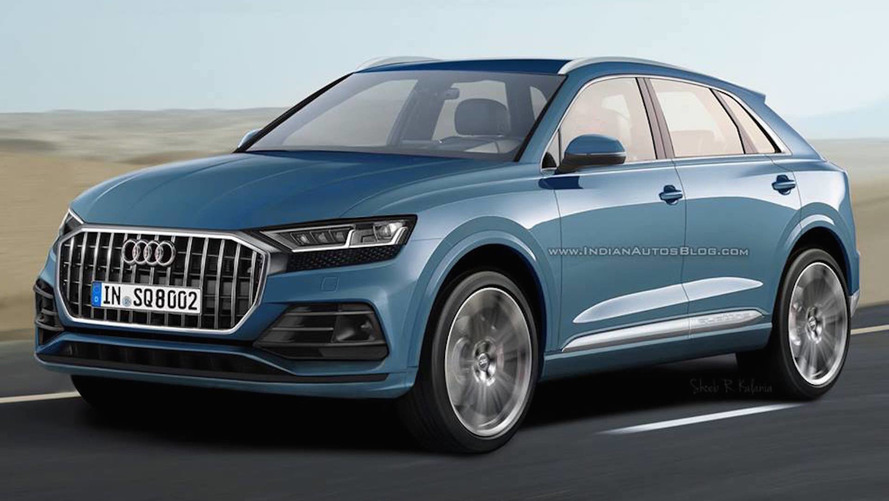 As far as the interior is concerned, we don't have images of it just yet, but the aforementioned concept likely paints an accurate picture of what to expect from the production model. Audi is getting ready to introduce the second generation of its fancy Virtual Cockpit in the next-gen A8 due later this year, so expect the Q8 to have it as well.
Set to become one of the most expensive Audis of all time, the first-ever Q8 is slated to go on sale at some point in 2018. If there's going to be an SQ8 with the 900-Nm 4.0-liter V8 TDI engine, it will probably cost more than €100,000 seeing as how the SQ7 starts at €89,900 in Germany. Needless to say, all versions of the Q8 will command a significant premium over the equivalent Q7.